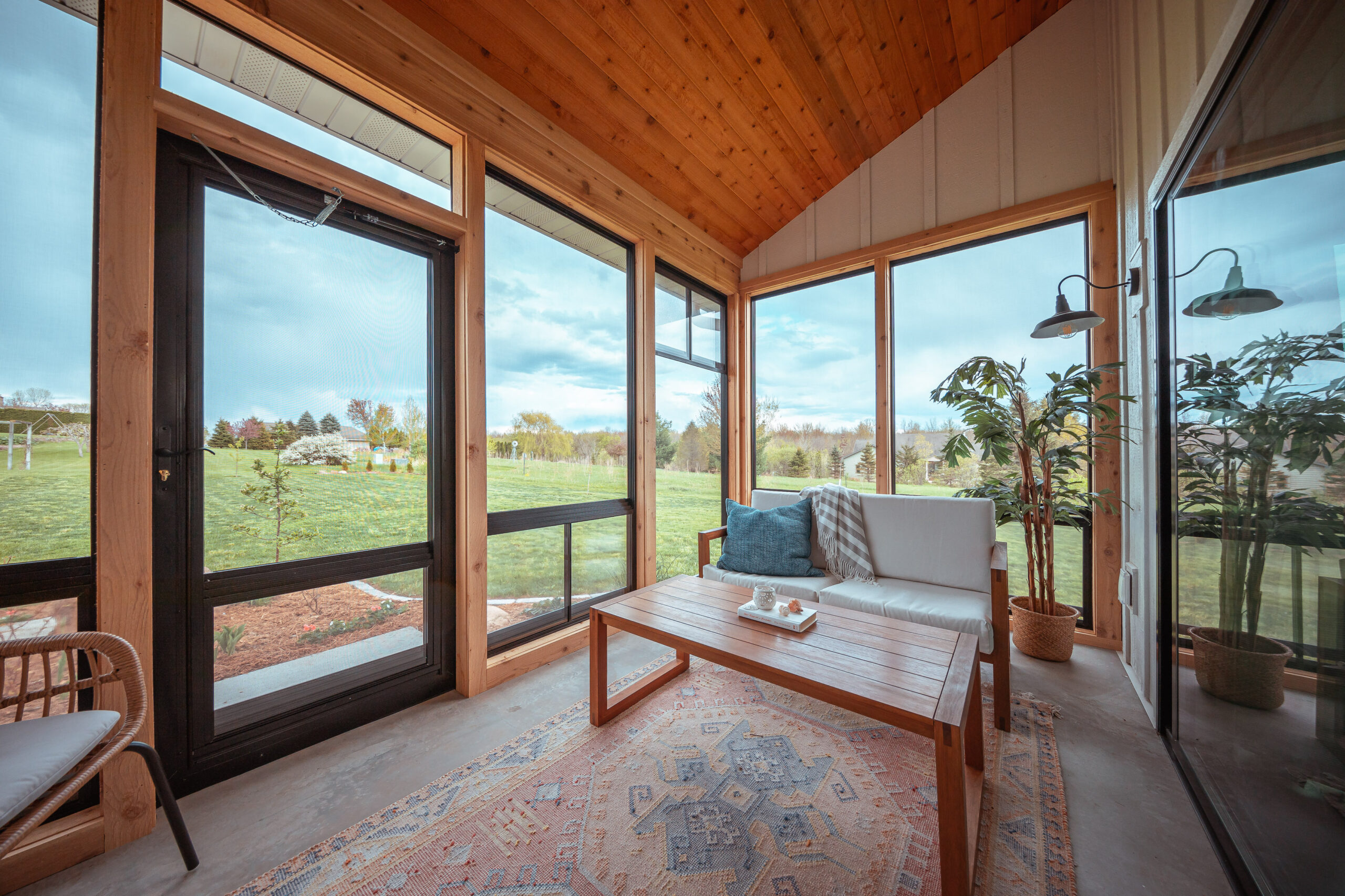 Did you know you can order and install your own Porch Life windows? Other competitors don't normally offer this DIY option. We saw this issue in the market and decided to help DIYers like you! And get this, we made it super easy! From purchasing to installing, this article will show you how easy it is to work our custom 4-track windows and doors.
Order Process
We make it easy to order your windows and doors. All you have to do is reach out to us and request a quote for your measurement here. Let us know that you'd like to install the windows and doors yourself, from then we will work with you to get it shipped over.
Install Process
By using quality engineering to create our windows and doors, its structure is simple to install and work with. Before starting the installation, we have some important things to note:
Minimal tools will be needed to do the install just make sure to have a tape measure, level, drill/screw gun, hack saw or miter saw, screw driver, and a pencil.
Understand the rough opening and that the closer you are to a perfect square the easier it will be to install windows and doors.
Follow our instructions
Us VS the Competition
Our custom 4-track windows and doors can transform any outdoor space into a 3-season oasis. Our proprietary Flexiglaze is so durable you don't ever have to stress about the elements of nature, kids, or baseballs damaging your glazing. We offer two screen options; standard and premium. Both are great options; the standard is great for letting in a cool breeze and premium goes next level with its top-tier rip resistance. We also are completely custom, so you can pick and choose all of your options and colors to make your new sunroom uniquely fit you and your home!
Customer Testimonial
One of our customers, Joe Malecki, chose to self-install our 4-track windows and doors to create a 3-season sunroom. He says he was pretty nervous about self-installing, thinking it'd be a significant project and wasn't sure how great our memory vinyl would hold up. Well, take a look at what he ended up saying about it after 70-MPH winds and a tornado touched down nearby.
You could see the vinyl moving because it's a flexible product, but you know, everything just held up just fantastic. I would definitely recommend yours (system). If somebody is asking me about these types of 4-track systems based on my experience, your product as far as I'm concerned is highly recommended.

Joe Malecki, Customer
Connect with Us!
It's not only easy to order and install, but it's also easy to connect with us. Contact us and you'll hear back in 1-2 business days with a quote and next steps to DIY your new 3-season sunroom.
Blog Credit: Porch Conversions